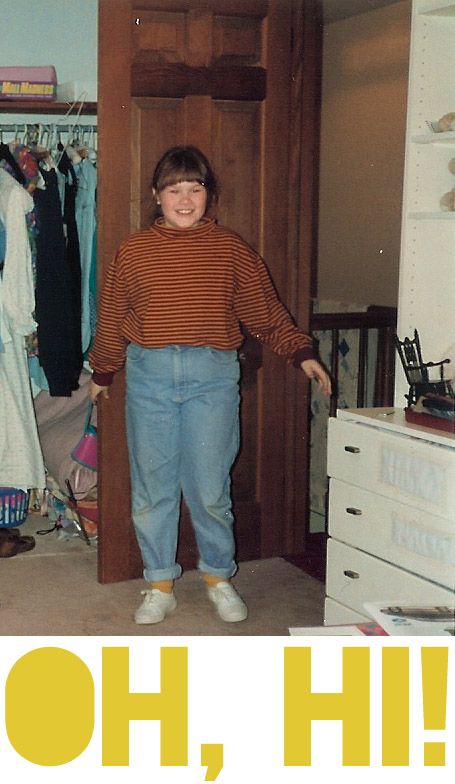 I'm Kristen, I look a little different than I used to, and this is my blog.
I decided to start a blog as a companion to my Etsy shop, Try, Try Again Vintage. In the same way that I'm stoked to be able to pass on the awesome items I often find in thrift stores, tag sales or estate sales through the shop, I'm excited to pass on cool tidbits from the internet here. I really like sharing the things I'm into...at my job in the salon I'm always following clients up to the front desk to write down the name of a book I just read or a store I just shopped in on a post-it, and my friends get a lot of emails with links to pictures of cats barfing or whatever. This seems like a pretty fun way to do that on a bigger scale.
Plus if I'm being real, I really enjoy writing! I'm looking for an excuse to do it more often. I imagine that might take different forms here, sometimes "here's what I did today" and maybe sometimes little essays. Not long before having the No Duh idea to start my own blog I had begun writing things in Gmail, no recipient and saved as drafts, just to have a place to write them. I'm looking forward to feeling like those sorts of writings have a place and a purpose.
Also as I've gotten older, I've gotten increasingly sappy about having things to look back on...not just the story in my mind but pictures and mementos. I'm really lucky to have a pretty nice life that deserves documenting, so I plan to do some of that here. I make my living as a hairdresser specializing in color, at a salon working with some of my best friends- it rules. I've got a great boyfriend named Ryan who's a chef so our schedules don't always coordinate, but when they do we try to cram in as many day trips and episodes of The X-Files as possible. I'm pretty gaga over my friends and family so while I love my alone time, I also love just bouncing from living room to living room to bar to living room watching weird documentaries on Netflix, having laughs, shooting the shit and occasionally dancing super weird. But all that looove is definitely tempered with a Larry David-style dissatisfaction/fascination with the world's weirdness so while sometimes I might seem like a cartoon with hearts for eyes, those eyes definitely roll quite a bit.
So that's the scoop! If you ever want to get in touch, I'm all ears at kristenrog@gmail.com. Hope you like the place!